This run was all about building confidence! It was confirming that my chosen race pace is realistic. It was also about testing various bits and pieces, so that nothing on race day is a surprise.
I am hoping to run a Boston Marathon Qualifying Time for my age group. Realistically, this means I have to be able to run a marathon in at least 3h21min (7 minutes faster than I have ever run over the distance). In truth I am hoping to get closer to 3h15min. Yesterday I ran 20 miles at an average pace of 4min53secs/km. This tells me a few things:
1) I can comfortably finish close to the marathon distance without any spectacular detonations ( I am fit enough to complete the distance.)
2) I am able to hold a pace, close to race pace in a training run. (one always runs quicker in a race and I will be supported by aid stations.) 3) I am not carrying any injuries which could affect race day.
I tested the running kit I am likely to use on race day. There is a golden rule: "Nothing New On Race Day!!!!" The idea is to work out if the kit is likely to chafe (most unpleasant) and where it might chafe (apply vaseline, it is your friend).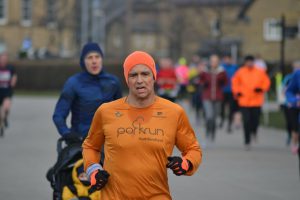 I tested the gels I am likely to use on race day. They include caffeine which gives you a bit of a turbo boost, both physically and mentally. You have to be sure your stomach can tolerate the nutrition on race day as you will be working harder than your typical training run. A lot of time can be wasted bent over with cramps or hidden in a Portaloo. The gels will provide an energy load and the caffeine allows you to think a bit more clearly when things get a little tougher, as they will after the 20 mile mark. If one can make an intelligent decision at that point, it could save your race.
The run yesterday will be one of the last long runs I am likely to do before race day. This continues the endurance building, muscle fibre strengthening and blood vessel development required for the race day effort. I will shortly begin the taper necessary to have me at optimum state on the 22nd April. Yesterday's run confirms that my overall training has gone really well, that my goals are realistic and that I could achieve something amazing. I could be on the cusp of setting a lifetime personal best by a large margin and answering the question of "I think I am capable on running X, now lets prove it!"
Watch this space!