Why is this unorthodox? Well first off, it's a cycle and therefore a completely different sport. Secondly, it's a long ride that exceeds my anticipated marathon finish time by quite a way. Thirdly, I haven't done much cycling because of all the running.
Possible risks included overuse injury on tired legs, an accident coming off the bike or back pain from prolonged posture.
But the benefits included a long workout to maintain the aerobic fitness, a low impact activity reducing leg stress, a change in sport to refresh the jaded mind and maintain the mojo. Finally it was a good laugh with good friends.
Most importantly I didn't cramp as I did last year and I was strong going up the hills. This tells me that the running, although not exactly transferrable, has left me lighter and stronger. This translates into a strong base for cycling for the rest of the year. Strong legs and lungs are a great confidence boost for race day on the 22nd April.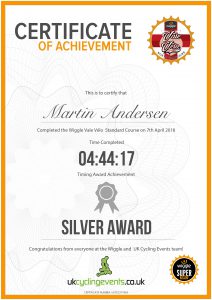 Finally the post race massage was heavenly and worth every penny. The food was sublime and the craic with friends was amazing.
Roll on London, something special could be in the pipeline.