Meet the Team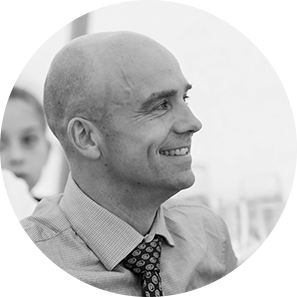 Martin qualified in 1998 from the University of Technology in South Africa with a Masters Degree in Chiropractics. He came to England later that year and completed his post graduate studies to gain the European equivalent of that qualification. He took over The Morley Chiropractic Clinic in 2001 and moved to the present premises on Bruntcliffe Road in 2006.
He has always been a keen sportsman, particularly in running and swimming. Highlights have included swimming the 11 mile distance of Lake Windermere, twice running a double marathon (56miles) in South Africa, completing an Ironman distance triathlon in 2016 and competing at the World Swimrun Championships in Sweden 2019. Inevitably, such crazy sports come with a host of musculoskeletal aches and pains. This led to a strong interest in sports injuries and rehabilitation. Focus on prehab rather than rehab!
Martin has continued his education into the treatment of extremities, various rehabilitation protocols (Dynamic Neuromuscular Stabilisation) and integrating a laser instrument into his treatment plans. Recently the practice has invested in a Shockwave Therapy Unit for the treatment of chronic soft tissue injuries. Martin has completed two courses in running biomechanics with the London Running School in order to better understand the unique stresses and strains placed on the body.
He has a developing interest in the role of nutrition, mental health and treatment of musculoskeletal problems to optimise function. Whilst Martin carries over 20 years of experience, he would be the first to admit that there is still much to learn. Away from the practice he enjoys spending time with his wife and young daughter, preferably in the fresh air and sunshine, enjoying some activity.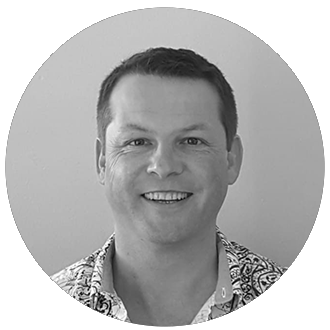 Justin is another graduate with a Master's Degree from the Durban University of Technology in South Africa. He has spent the last 16 years working in the Cape Town area, primarily in a multi-disciplinary practice. Lucky for us, he decided to trade the glorious summertime splendour of the Western Cape and join us in the wintery northern hemisphere. Their loss is our gain and he brings many years of experience to the team.
He is currently a member of the British Chiropractic Association and is registered with the General Chiropractic Council. The GCC registration is a legal requirement to practice under the title 'Chiropractor" in the UK.
Justin has a strong interest in the treatment of sports injuries and rehabilitation. He is also passionate about paediatric chiropractics and was a member of that faculty in South Africa. Fortunately for him the UK has a very strong continued professional development program in this area. He intends to grow and develop this interest further.
On personal level Justin enjoys the great outdoors and travelling. Once the pandemic settles, we hope he and his wife can indulge this interest further. In the meantime, exploring the glorious regions of the United Kingdom should keep him happy.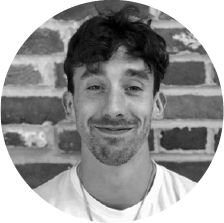 Anthony graduated from the Anglo-European College of Chiropractors (now AECC University College) with a Masters Degree in Chiropractics. This educational institution is the longest running program in the UK and has provided world class training to Chiropractors around the world. The level of experience amongst the lecturers and tutors is unparalleled and this gave Tony a rock solid base to launch his career from.
Tony blends a combination of in-house treatment with home based rehabilitation programs to maintain the benefits achieved in the clinical setting. This approach falls in wonderfully with the NICE guidelines which are evidence-based recommendations developed by independent committees, including professionals and lay members.
Tony has a large tool box to draw upon with a special interest in Diversified and Gonstead Techniques. Whilst part of the permanent forces in a previous life, Tony was involved with training recruits and has an intuitive understanding of how to get the best out of patients in their rehabilitative journey.
Tony has a strong passion in fitness and has dabbled in numerous different Martial Arts styles. He enjoys running, swimming, climbing and functional movement exercises. He is a voracious reader and devours a broad range of books to feed his insatiable curiosity.
That he enjoys travel and cooking means he slots right into the team and many a meal for that evening has been decided over a cup of tea in the kitchen. One should always feed the mind, but don't forget the body.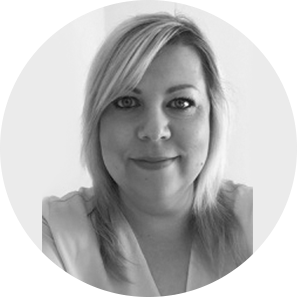 Laila Charlesworth BSc (Hons), ANutr, MRSPH – Nutritionist
Laila Charlesworth achieved a first class degree in Nutrition, Food and Health at Leeds Trinity University and is currently studying for a nutrition-related PhD at Leeds Beckett University. She is registered with the Association for Nutrition, which is a gold-standard professional body, guaranteeing a nutritionist has undertaken evidence-based training. Laila also has treatment and professional liability insurance.
Laila's clinical practice, workplace talks, nutrition-related research and regular contributions to nutrition and food-related issues on BBC Radio Leeds and Look North, show that she is passionate about improving people's health through the power of nutrition. She also works as a freelancer for More Life, which delivers weight management and health improvement programmes for local councils.
By good fortune she is an effervescent Scandinavian with a huge passion for her chosen profession. As such she is a perfect fit in our team. Away from the practice she indulges her passion for walking, exercise and raising two little ones.
Abbie is a character. She is an effervescent personality with a big heart. Fortunately for us, she is a very smart lady and very capable at her job. She joined our team in 2012, bringing a wealth of experience in both the Private and NHS sector. She qualified from Huddersfield University in 2000 and joined the Mid Yorkshire NHS Hospital Trust where she currently holds the position of clinical lead in the Musculoskeletal Department.
Not satisfied, she set herself the challenge of gaining a Master's Degree in Rheumatology in 2005. Apparently this wasn't enough as she went on to get a second Masters Degree in Clinical Podiatric Biomechanics 2011 (including a module in Sports Medicine.) She has continued her professional development to become one of the first independent medical podiatry prescribers.
She has a keen interest in Continued Professional Development and has had involvement with numerous article publications and presentations. Fortunately for us she somehow manages to find time to work in the private sector and has successfully built her practice since joining our team. Her skills set in the private sector include nail cutting , callus debridement, nail surgery, dry needling for verrucas through to biomechanical assessments, foot mobilisation techniques and the provision of orthoses.
Outside of work Abbie has a busy family life with two young adults in the making. She has developed an interest in trail running and accomplished some impressive goals in the ultra world, using the mantra 'Long and Strong.'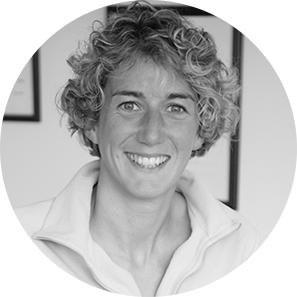 Julia certainly puts the 'sports' in sports massage. A highly accomplished athlete, she is the perfect candidate to provide a firm massage to keep the body supple and functioning well.
Her recent achievements include competing with her husband in the mixed category of the Swimrun World Championships in Sweden last year. Historically she has qualified for the World and European age-group Championships in triathlon, she achieved a top ten finish in the Long Course Weekend Triathlon in Wales. She has reached the podium on numerous occasions at various open water races. Recently she was interviewed by a journalist on her many sporting achievements after she was nominated by her husband and chosen as an inspirational woman achieving at a high level whilst balancing work and parenthood.
All these amazing achievements and being so accomplished in endurance events have given Julia an innate understanding of the function of the musculoskeletal system. She has the knack of 'finding the spot' and working it out of the system. After qualifying she joined the practice and has spent the last ten years working with patients from all walks of life, young and old, active and inactive.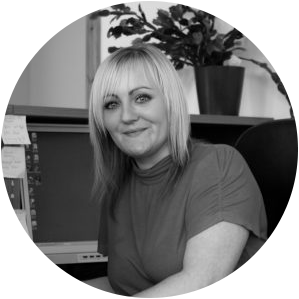 Selina – Receptionist
Selina is definitely the 'backbone' to the practice and given that it is a Chiropractic business, that's pretty important. As Head Receptionist and Practice Manageress, she is the unsung heroine who ensures the ship sails smoothly through very busy waters. She has that all important role of making sure that the team members are safely behind doors dealing with patients and clients and not making mischief in the clinic. This role was recognised by her latest Christmas present; a huge coffee mug that proudly proclaimed "Boss!"
Ably assisted by the other receptionists, Janet and Liz, the ladies make sure that everything runs smoothly so the rest of the team can focus on their respective roles and play to their strengths.
Our paths crossed in 2004 when Selina joined the staff at the Fountain Medical Practice where I (Martin) was then based. She already had a big experience base in dealing with customers. Such was her positive personality and professional work ethic that when I set up the current clinic in 2006, I was very pleased when she agreed to move with me. Since then, as a team through numerous changes, we have worked together to build the practice to the point where we are now.
A team is only as strong as its weakest link, fortunately with our ladies on the front line, the links are all very strong.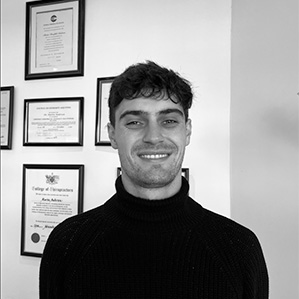 Joachim Cook- Chiropractor
Joachim, affectionately known as "Yoyo" for reasons best known to himself, is a cool guy. His laid-back demeanour is the perfect balm for a distressed patient in pain. This is reflected in his busy diary, as patients are drawn to his calm demeanour and professionalism. He joined us near the beginning of the pandemic and was an invaluable member of the team as we grappled with rapidly changing clinical protocols to comply with national directives
Yoyo is another graduate from the highly regarded AECC University College in Bournemouth and as such, we had no concerns regarding the quality of his education. He quickly settled into the clinic and confidently took on the challenge of a very busy diary. He is highly proficient in the use of Diversified and Thompson Drop techniques. He has studied further in the principles of dry needling for the treatment of myofascial trigger points (also known as muscle knots).
Yoyo was a talented footballer and still plays to this day. This coupled with a very active lifestyle meant occasional sports injuries and niggles fuelled an interest in Sports Chiropractics and rehabilitation. Although he has demonstrated a talent for the treatment of younger patients and babies.
Away from the practice Yoyo enjoys playing the guitar, cycling, travelling (anywhere and everywhere) and coffee. Previous highlights have included cycling back from Europe after spending an extended period at a ski resort. Whilst daunting to some he rose to the challenge and calmly cruised his way back to Blighty.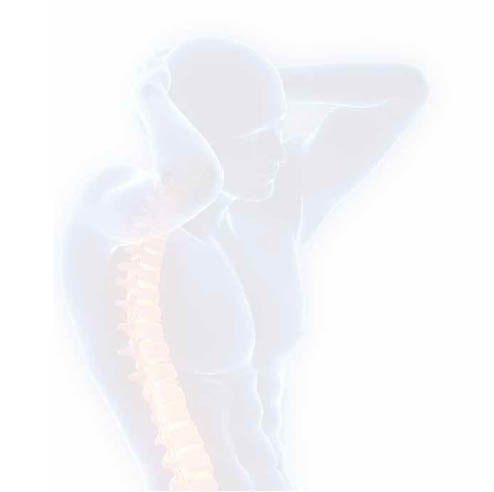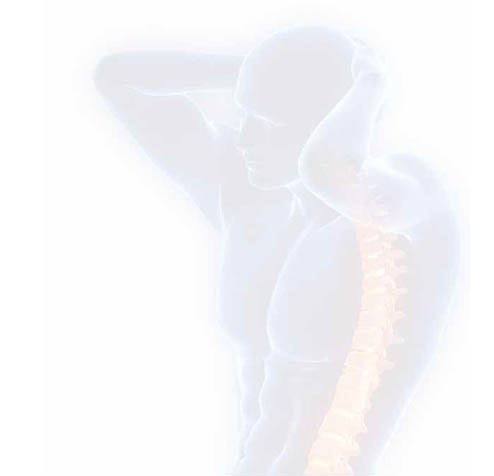 Contact Us
0113 238 3693
Induna
Bruntcliffe Road
Leeds
West Yorkshire
LS27 0LQ
Opening Times
Monday: 8am to 7pm
Tuesday: 8am to 7pm
Wednesday: 8am to 7pm
Thursday: 8am to 7pm
Friday: 8am to 6pm
Saturday: Closed
Sunday: Closed